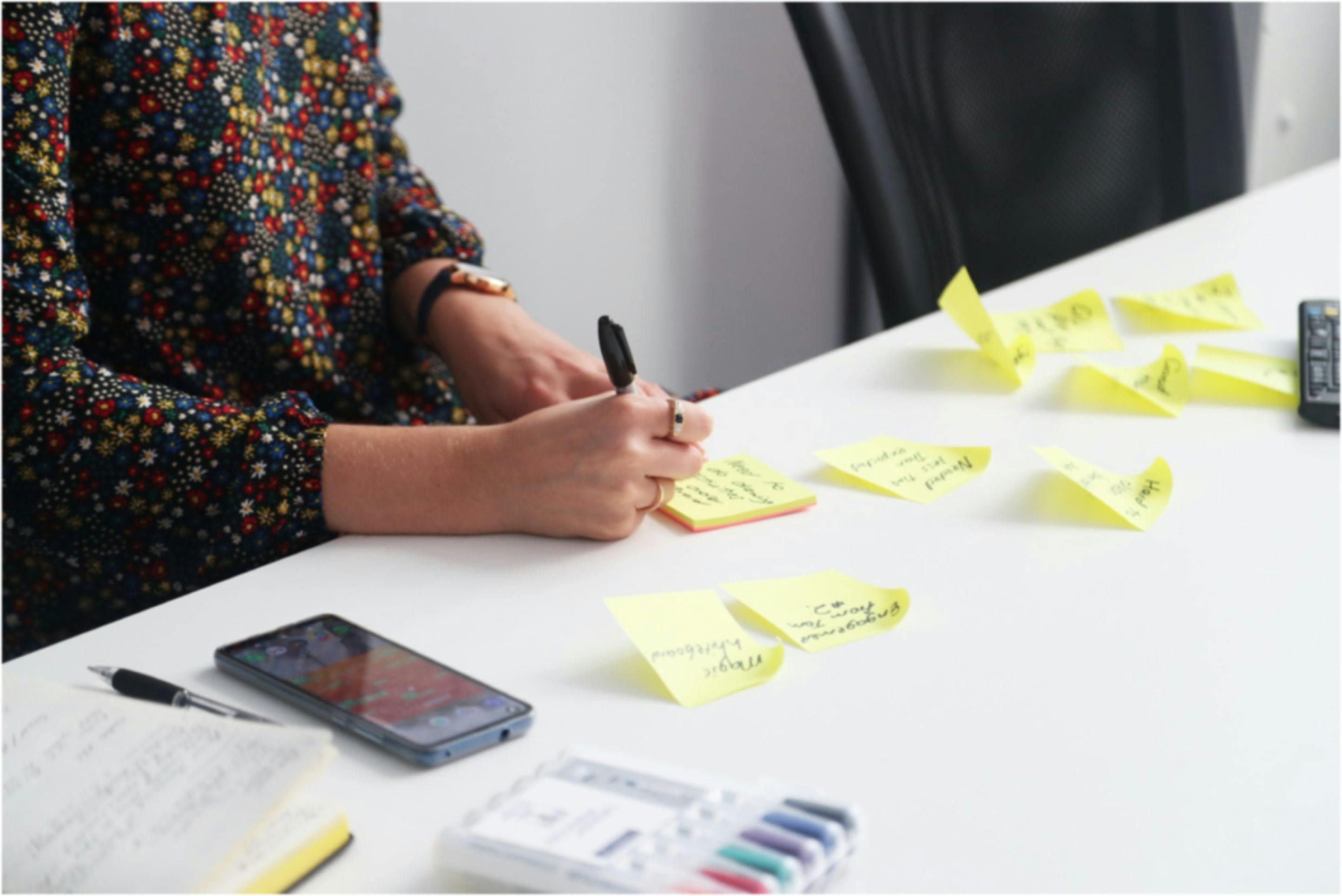 Matrix Networks

Matrix case study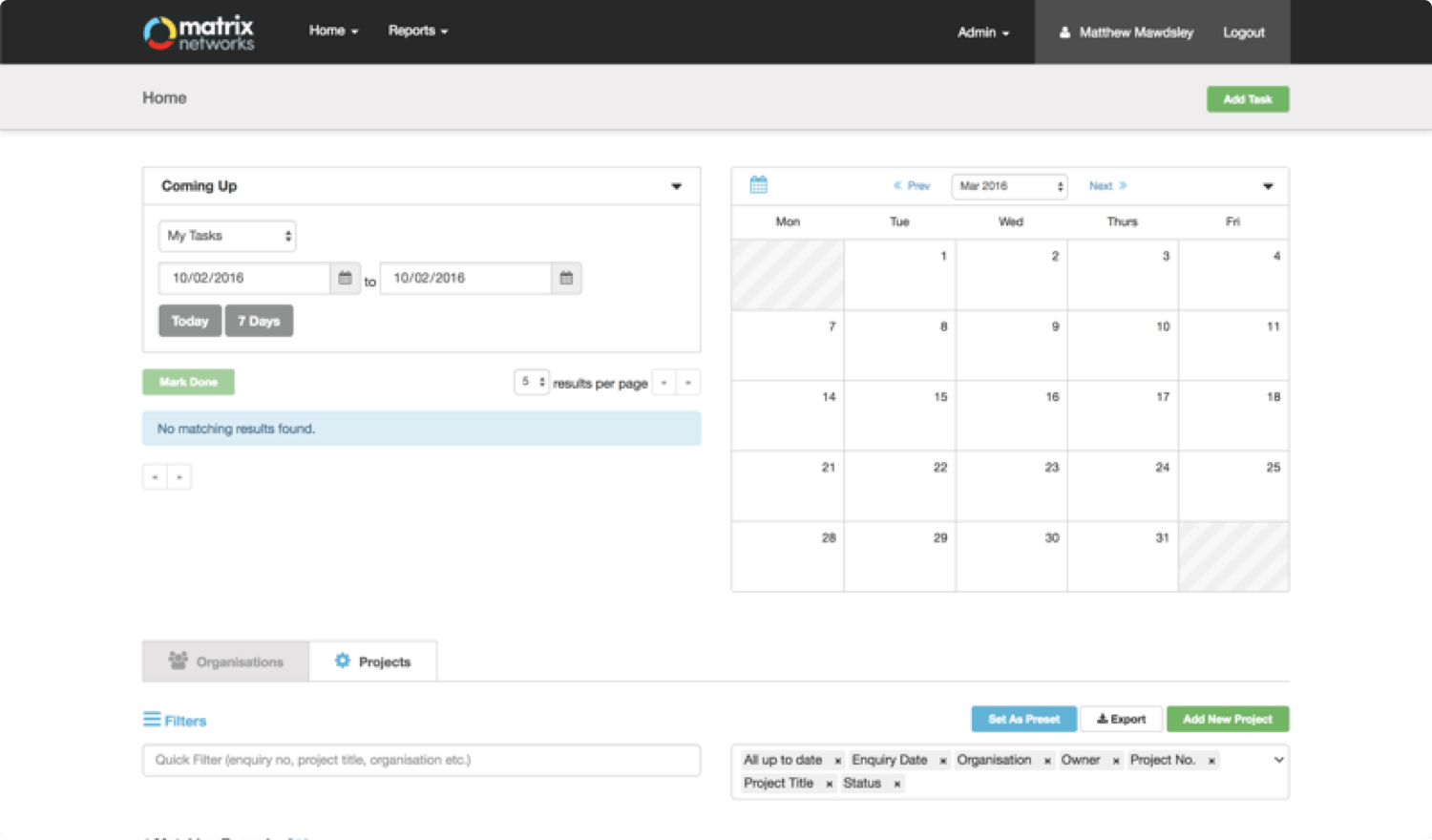 WHEN
May 2015
WEBSITE
http://matrixnetworks.co.uk
Matrix Networks (Matrix) are an organisation at the forefront of independent utility infrastructure installation. They work across the UK helping customers with their utility infrastructure installations, including gas, electricity and water.
Matrix approached Hallnet in May 2015 with the need to create a new, bespoke project management tool for their organisation, which could replace the spreadsheet they were currently using to manage all of their projects.
Using one centralised spreadsheet to manage all of their projects caused issues for a number of reasons:
Firstly, the spreadsheet was not accessible on mobile devices. This meant that when staff were out on site, they were not able to access the spreadsheet to get to the information they needed.
Secondly, there could only be one version of the spreadsheet, which could only be accessed and edited by one person at a time, which made it extremely inefficient.
Thirdly, because there was only one spreadsheet to hold all of the company's information, it was high risk to have new starters using the spreadsheet, in case they made a mistake. It also left no room for error for more experienced members of staff, without potentially having a large impact elsewhere in the business.
The requirements
The requirements of the project were to create a software solution that could replicate everything the current spreadsheet did, but also eliminate the problems which are listed above.
The specific requirements included:
Accessible by multiple members of staff at one time
Fully responsive and accessible by mobile phone or tablet
The ability to tailor information shown to each member of staff
To have different permission levels, or 'roles' which restricted what information each member of staff could see
Notifications to inform staff members when something needed to be updated
Enhance the current 'reporting' functionality
Matrix having defined their processes and knowing exactly what they wanted was ideal for Hallnet. This meant that the project could be progressed with and implemented quickly.
In order to execute the project, Hallnet used an agile style of project management. The team at Hallnet worked closely with the Commercial Director of Matrix, Rob Sparks, to ensure that the software matched the scope exactly.
This was the most critical part of the project, to ensure that each process in the software matched the processes in the spreadsheet exactly, so that there were no complications when moving to the system. This was helped by Matrix already being clear on their processes and requirements ahead of the project starting.
Matrix made a decision for the spreadsheet to be shut down as soon as the software went live, to avoid the information on their software and the spreadsheet being out of sync. This meant that Hallnet had to ensure all staff were fully trained and confident on how to use the new system by the time it launched. They also had to ensure their accounts and login details worked correctly.
Although this was a challenge, the new system was so much easier to onboard people, which meant that staff picked up how to use the new system very quickly. Hallnet also ensured they were available to support Matrix in the following weeks, to quickly deal with any questions.
Hallnet created a new software solution which had all of the same functionality of the spreadsheet, plus more, including a fully responsive design, enhanced reporting features, filtering and different permission levels.
The software allowed Matrix's efficiency and productivity to increase, due to being able to access the software from any location with an internet connection, and from tablets and mobiles too, with multiple staff being able to use it at once.
It also made onboarding staff a much easier process, with the varying permission levels and an easy to navigate user interface, as well as reducing the risk that any mistakes could have a knock on effect elsewhere in the business.
Overall, this was a successful project for both Hallnet and Matrix. Hallnet found Matrix a great organisation to work with due to their forward thinking and 'openness to new ideas'. Matrix were very happy about the software that Hallnet developed with them and are continuing to use Hallnet's services to update and improve their system.
Want to work with us?
Get in touch we'd love to hear from you
Get in touch